The SFL
Welcome to the website of the French Lute Society (S.F.L.), a community of lutenists, music lovers, luthiers, professors, amateurs, professionals ... In a word, people crazy enough to be interested in an instrument which is 4 or 5 centuries old, but whose rich repertoire and entrancing sound continue to charm hundreds, even thousands of people throughout France, Europe and the world!

---
The French Lute Society on You Tube !
Our videos at :
http://www.youtube.com/user/SFLUTH
---
to order it !
see and listen to an excerpt on You tube !


see an excerpt !
see the index : p1 et p2
to order it !
---
NEW ! The French Lute Society is now on FaceBook !
Welcome !
---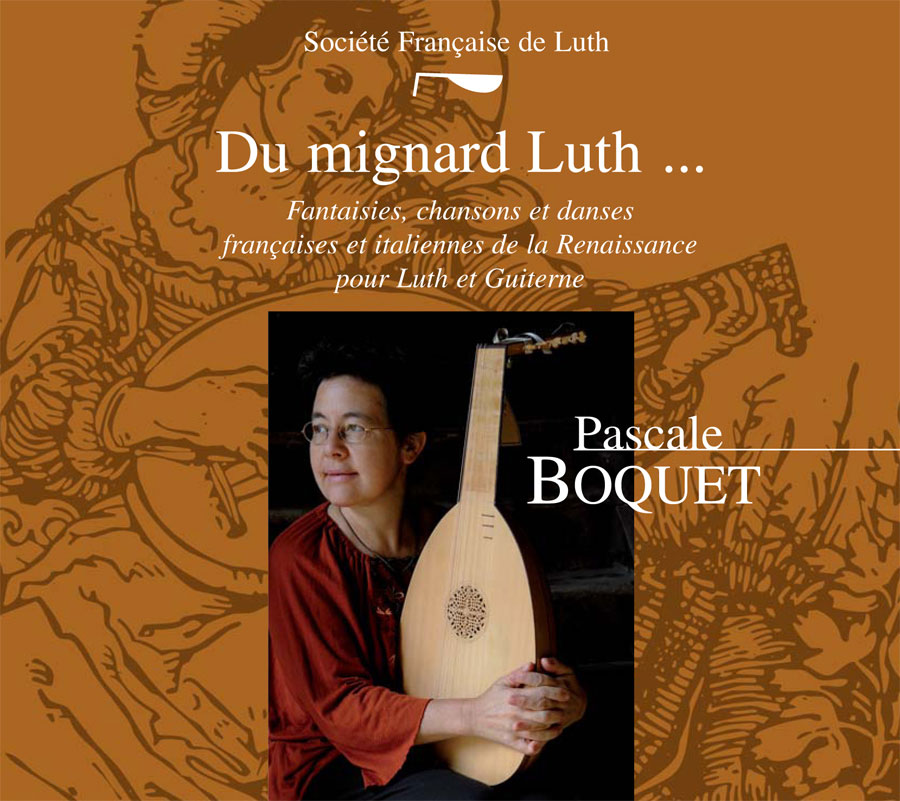 Order it !
Listen to musical excerpts :
4. Manuscrit de Sienne - Fantaisie
11. Giovanni Antonio Casteliono Editeur - Saltarello El Mazolo
19. Pierre Phalèse Editeur - Branle d'Ecosse
---
"The complete list of SFL publications:
Sheet music and CDs!"
---
- Your 2014 subscription to the
French Lute Society (30 Euros)

---
New on our website!
Excerpts from all of our publications, recordings and newsletters!

* Le Secret des Muses
* Les Petites Muses
* Other publications
* Recordings
* Le Joueur de Luth

Submenu