The SFL
Welcome to the website of the French Lute Society (S.F.L.), a community of lutenists, music lovers, luthiers, professors, amateurs, professionals ... In a word, people crazy enough to be interested in an instrument which is 4 or 5 centuries old, but whose rich repertoire and entrancing sound continue to charm hundreds, even thousands of people throughout France, Europe and the world!

---
The French Lute Society on You Tube !
Our videos at :
http://www.youtube.com/user/SFLUTH
---
***  SFL's new publications  !  ***



to order it !
see and listen to an excerpt on You tube !


see an excerpt !
see the index : p1 et p2
to order it !
---
NEW ! The French Lute Society is now on FaceBook !
Welcome !
---





Volume 42 of the Secret des Muses collection:


54 Chansons de vihuelistes espagnols

Villancicos, sonnets ou romances de Esteban Daza, Diego Pisador, Enrriquez de
Valderrabano,
selected and transcribed for voice and lute
 by Jean-Charles Lefebvre


Paris 2013.
93 pages.
Price : 20€/23€ + (FR/4€) (EU/7€)



see the index : 1 and 2
see  an excerpt


Order it

---

Illustrated music and story book for children, published jointly by the German Lute Society and the French Lute Society. Concept and color illustrations by Joachim Domning, German and French text inspired by the Brothers Grimm, music selected and arranged by Beate Dittman (standard notation and tablature, with some excerpts from the SFL's Petites Muses collection). 2013 - 16 pages -
Price : 10€/12€ (+FR.2,5 € - EU.5 €)
order it !
see an excerpt on Youtube !

---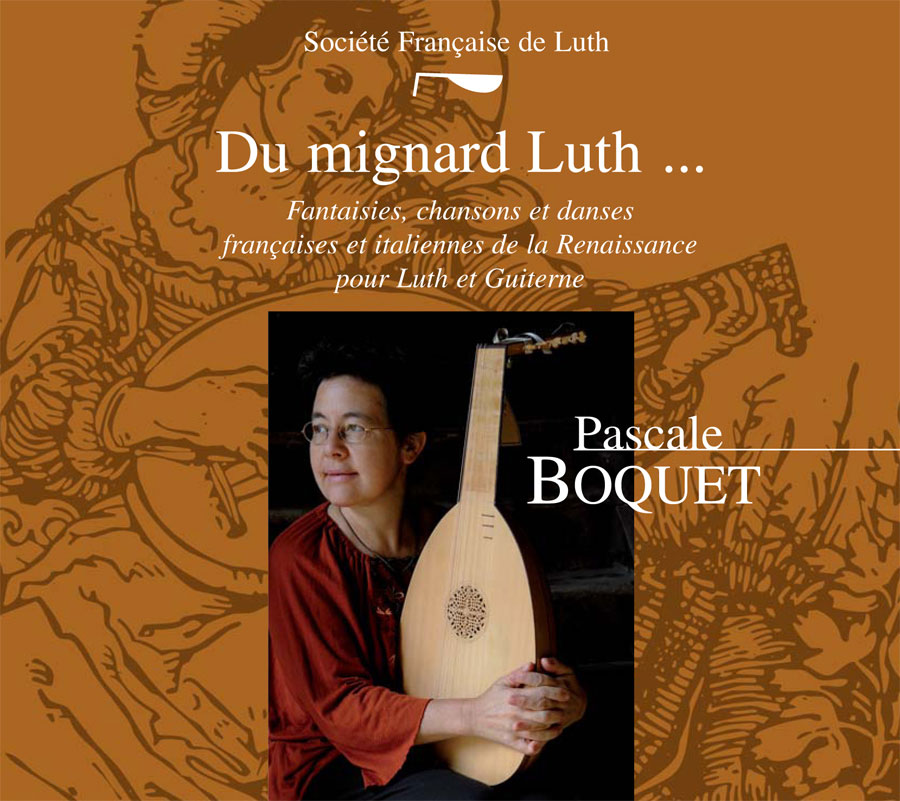 Order it !
Listen to musical excerpts :
4. Manuscrit de Sienne - Fantaisie
11. Giovanni Antonio Casteliono Editeur - Saltarello El Mazolo
19. Pierre Phalèse Editeur - Branle d'Ecosse
---
"The complete list of SFL publications:
Sheet music and CDs!"
---
- Your 2014 subscription to the
French Lute Society (30 Euros)

---
New on our website!
Excerpts from all of our publications, recordings and newsletters!

* Le Secret des Muses
* Les Petites Muses
* Other publications
* Recordings
* Le Joueur de Luth

Submenu